Fishing in new waters or abroad is one of the best experiences for most seasoned fishers. And going on a fishing trip to a new country is always fun. In a way, it's a double treat as one can explore new cities, learn about their history, culture, taste new food, and spend quality time on the rivers or lakes while fishing.
Carp Fishing in Croatia – Mixing Fishing with Diverse Outdoor Activities!
Croatia is a very beautiful country blessed with stunning beaches, landscapes, natural parks, and rich and fascinating history. Apart from all these, numerous outdoor pursuits will keep you engaged while you're spending your vacation in this amazing country.
Speaking of outdoor pursuits, fishing is something that you do not want to miss. In fact, carp fishing in Croatia is a very popular activity.
If you've chosen this country as your next holiday and fishing destination, be prepared to get the best fishing experience of your life.
License and Regulations for carp fishing in Croatia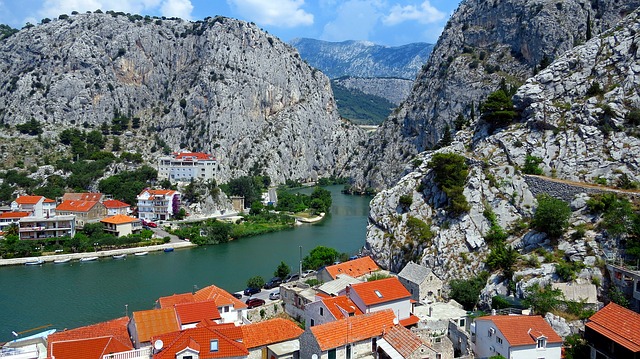 In Croatia, recreational and sports fishing are two different kinds of fishing. And whether you want to fish from the boat or the bank/shore, you're required to have a fishing permit.
To go fishing in Croatia, you must first get a fishing permit, which is mandatory. You can get the license from the Croatian travel agents, or from the local offices.
Croatian fishing law does not have an age limit. All you need is a proof of identity such as a passport. In most cases, your fishing exam certificate from your home country would suffice. You'll find the offices which provide the fishing permit in every town that's along the coast. You can also visit the tourist agencies in case you have difficulty finding these offices.
You'll find the license for different types of fishing, including angling, tuna fishing, underwater spear gun fishing, and long lining.
The cost of a license varies from place to place. Quite unlike a lot of countries and their laws regarding fishing license, the fishing license in Croatia is also affected by the weather. There is a license for one day, weekly and yearly permit. You can choose the permit that best suits your fishing plan and your needs.
If you don't plan on fishing for days consecutively, it's best to get a daily license whenever you feel like fishing. However, if you don't like the idea of visiting the travel agency or the office every time before you go fishing, it would be better to opt for a weekly license.
Whether it's a sports or recreational purpose, fishing in small ports and harbors ( especially the bathing places, and public beaches) are closed from May 1st to October 1st.
Also, there are several places where fishing is prohibited. These include the estuaries of river Mirna, Rasa, Jadro, Cetina, Neretva, Dragonja, and some parts of the Lim channel, Klimno bay, and Medulin bay.
It's worth mentioning that there is even a yearly fishing license. However, yearly permit can only be availed by Croatians and anyone who have a permanent residence in the country.
Regulations for carp fishing in Croatia
The fishing rod, as well as the gear, should be under your constant supervision.
You cannot use artificial bait with more than two hooks.
The sizes of artificial bait are different from different fish species.
Catch and release type of fishing in mandatory for graylings.
The minimum age for applying for a fishing permit in Croatia is 15.
The different fishing clubs determine the regulations for night fishing as well as the size of the catch.
For more information about fishing regulations in Croatia, visit this link.
Best seasons for carp fishing in Croatia
The official fishing season in Croatia begins as soon as the spring arrives. If you are looking in terms of months, it starts in April. For anglers who are into the thrill of carp fishing, the best season is from May to September. You might be able to land a decent catch around October as well, but it will depend on the temperature of the water.
In certain areas, the waters in the water bodies of Croatia remain cold throughout the year.
Best locations for carp fishing in Croatia
The water bodies of Croatia are pretty diverse. This means that you have a lot of options when it comes to carp fishing, or any type of fishing for that matter.
Zajarki Lake
This is a 60-acre gravel pit lake which is usually filled with anglers from Europe, and other countries almost every day. Anglers who visit this lake are abundant all throughout the year.
It is believed that Zajarki is amongst the top lakes in the world that has a very rich stock of fishes. Catching up to 80 pounder is not a rare sight here. In fact, the experts have estimated that the average growth rate of fish in this lake is between 10 to 20 lbs in a year.
Usually, there are contests and matches where anglers compete with one another to catch the biggest and heaviest fish. At Zajarki, long-range fishing is very popular. Some anglers even fish comfortably from over 150 meters. There is a five-minute rule (fish out of water), which must be strictly followed in Croatia.
Learn more about this fishing spot in this link.
Lake Vransko
Located near Pakostane, the Vransko Lake is the largest lake in Croatia. It covers a decent area of about 30 square kilometers. Its surface elevation above sea level is only 0.1 meters, and it only 4 meters deep. Because this is a spring-fed lake, it is the country's most productive lake producing over 150 tons of fish every year. Catfish and carp are the most dominant species in this lake, and yes, they come in huge sizes.
The unique environment and its location make this lake very ideal for fishing carp. In addition, the fact that it's located near the Adriatic Sea makes it even more special.
Sport fishing is very popular in this lake. You'll find anglers all over the area except for the northwestern part where the Ornithological reserve is located. Another cool thing about this lake is that you can even rent a fishing kayak or a boat.
Note: Many people usually get confused with the name of this lake; VranskoJezero is the Croatian name while Vrana is the Dalmatia name. Also, remember that eel hunting is not allowed. You may be heavily fined if you're seen or caught doing so.
You can get more information about fishing in this location through this link.
Lake Sumbar
Your carp fishing trip to this gorgeous country cannot be complete without taking a trip to this lake. The Sumbar lake is composed of several large lakes, including Desni Bajer, also known as Right lake, Veliki Bajer (Big lake), and Eko lake. These lakes are located in a resort area, and they're popular for sport fishing.
The Sumbar Lake is where you can easily catch a fish weighing between 30 to 40 kgs. This is one of the reasons why anglers from across the globe travel to this lake. Amongst the many species of fishes, carps are the most common fish species that anglers go after.
Being a very popular fishing spot in the country with many international anglers, it's not a surprise that you get access to delicious food and fishing baits on the spot. In fact, the baits are available in a lot of different sizes, and you can even order customized baits.
Learn more about this river here.
Cetina River
This river is located in the southern part of the country. It is 101 kilometers long, and it is Dalmatia's most water-rich river. Cetina River also has a long history of being one of the best locations for river rafting. But it's a big destination for anglers looking for carb fishing.
This river has become one of Croatia's most popular spots for carb and grayling fishing, although it hasn't been long ever since these two species were introduced.
You can get more information about this fishing location here.
Danube River
This river is the second largest in all of Europe. But its massive size is not the reason why a lot of anglers love coming to this river. There are some impressive numbers of different fishes, which makes it a fantastic spot for carp fishing.
There are a large number of carps, pike-perch, and catfish, as you might have guessed. You might even run into a sturgeon in some sections of the river. Talking about the sections of the river, the best areas are where it converges with the Drava River. It may be because of the environment, but the fish love to gather in this area. And so does the anglers.
You can get more information about the river through this link. 
Final words
Carp fishing in Croatia is not as popular as fly fishing. But that is only from the outside. If you dig deeper, the potential for carp fishing in this country is massive.
Some water bodies are definitely more accessible and provide more opportunities than others. However, irrespective of your skills or the spot you decide to go for carp fishing in Croatia, having a great time is a given.
Niels Thomas is a wildlife expert and fishing fanatic that works with major fishing brands like Deeper Sonar, Abu Garcia, Berkley, PENN, BassPro and Pure Fishing. Through sharing the best fishing tips, tricks, gear reviews, locations and much more he hopes to inspire fishing fanatics to start their own journey towards becoming the King of the Catch!